6 Of My Favorite Blogs That Might Not Be On Your Radar
I love when you find a "secret" blog that not many people know about. Its like all of the tweens that thought they discovered Bieber. They didn't DISCOVER him, but they did love him before everyone else did. That's how I feel sometimes with the special blogs in my reader. But, lets face it. Great work deserves recognition and praise and FOLLOWERS. So my dears, I would like to share with you some of my favorite reads that are not yet household names. But they all will be, mark my words. You heard it here first. And any other cliché thing that you can think of along those lines.
Click on their header to go to their site and on the image to go to my favorite post!
Jilly and Mia are some of my favorite people ever. We have been internet buddies for quite a while. They are BFF's that write Girls With Good Taste. And let me tell you, they have great taste. They are also extremely entertaining. They have this group of girls called Club Project that get together once a month and work on a project at someone's house. I WISH that I had that. So please go and check them out. They are fabulous. (They also might be having a fab giveaway today in honor of their Nate appearance on Friday….but you didn't hear it from me. Cause I want to win the most amazing prize ever!!)
Laura is hands down my favorite lifestyle blogger. She is HILARIOUS and a truly gifted writer. She writes with so much feeling that it draws you into her life. She featured my blog a couple of months ago and had the best description eva.
"If VR was in my homeroom class, I'd be doodling our names together all over my notebook."
This is exactly how I feel about Miss Laura. In fact…if we ever meet IRL I might just have to make a notebook for her… It is really fun to see the glamorous life of Hollywood through the eyes of a Midwestern gal. Click the pic to read her love story.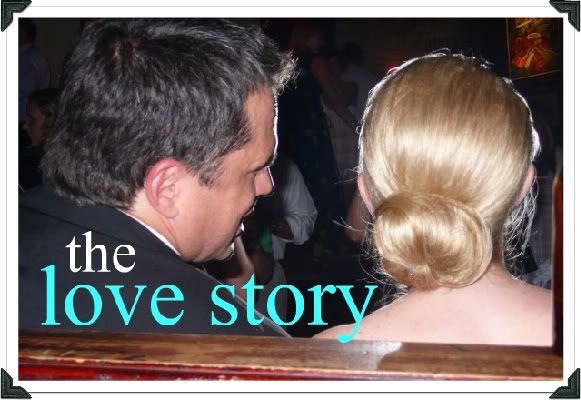 Natty is sort of hard to describe. But I am going to try…take Miss America, and Ty Pennington. Imagine if they had a baby that had amazing furniture refinishing skills. That would be the fabulous Natty. I mean she shares my love of all things brassy and she is pretty much my go to girl if I have a paint question, so go check her out, I promise you will love her as much as I do.
Laura was my Crafting With The Stars partner. She is SO determined and busted out some KILLER projects. She is also super hilarious and has really amazing DIYer friendly projects. I absolutely adore her. Do you not LOVE this bedroom makeover? She did it in like 5 days…by herself…while raising a handful of kiddies.
These cute girls (Jess and Monica) are taking the blog world by storm. They are talented and incredible DIYers. I got to see their work during Crafting With The Stars (they won!) and I love the joy that they bring to their projects. They are also passionate about giving back to their community aaand have been on Nate! Love these girls.
I met Jonathan and his cute wife in the park at a blogger event in SLC. He is an artist. And I was so excited to see his insane work. Then a few months later my sister sent me this picture:
Are you DYING right now?! This mural was commissioned for a client of Jonathan's. Except for a few frames and knick knacks everything was hand painted. I am so jealous of the awesomeness of it all. You also have to go to his blog and watch his speed painting videos. I am not lying when I tell you that I sat there in AWE the entire time and had to watch every.single.one. I LOVE seeing people doing what they love and what they are good at. Jonathan is SO talented. And his kid Charlie is pretty cute too. Ps. That is not a horse its their dog and it is HUGE.
So there you go! A sneak peek into my reader and 6 more blogs to add to yours! Feel free to share in the comments some blogs that you think deserve some attention because of their fabulousity.